Lots of creating in the @vanmeterschools middle and high school Spanish classes as they collaborate on a @bysticktogether poster. 🟧🟥🟪🟦🟩🟨 #vanmeter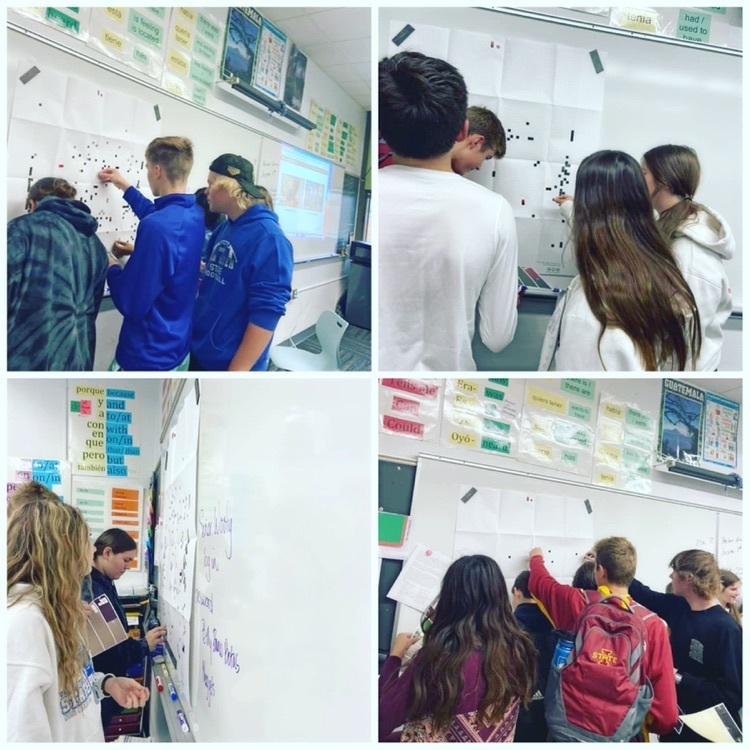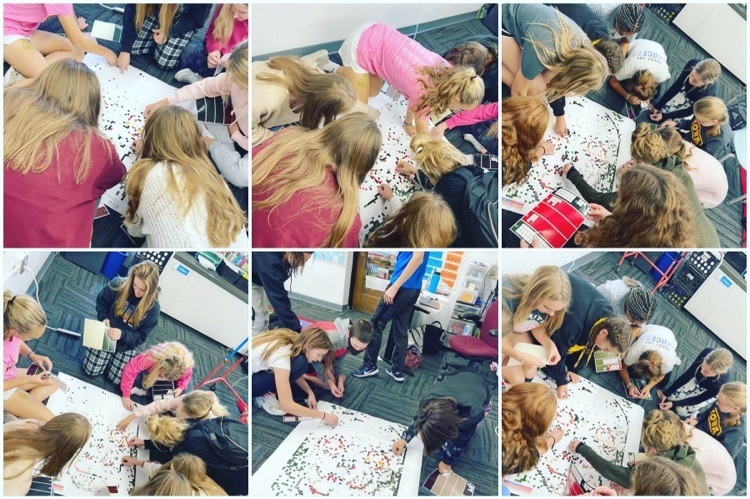 Our @vanmeterschools 1st graders are investigating and decorating pumpkins today. We can't wait to see what they create. 🎃 #vanmeter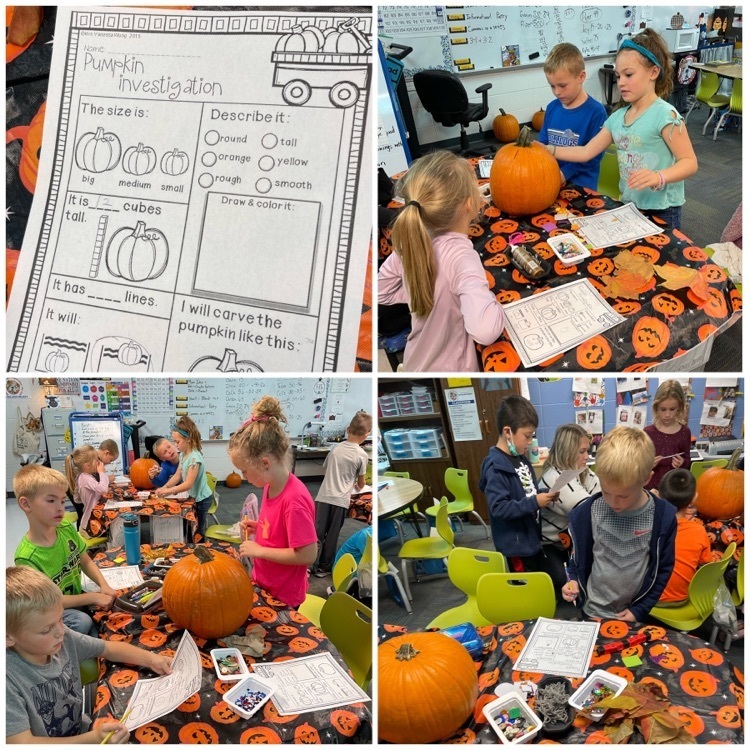 More coding and spelling with our @vanmeterschools kindergarteners today. They love using the @sphero Indi's to code the correct paths to read the letter tiles under the #Halloween doors. 🎃🤖 #vanmeter #coding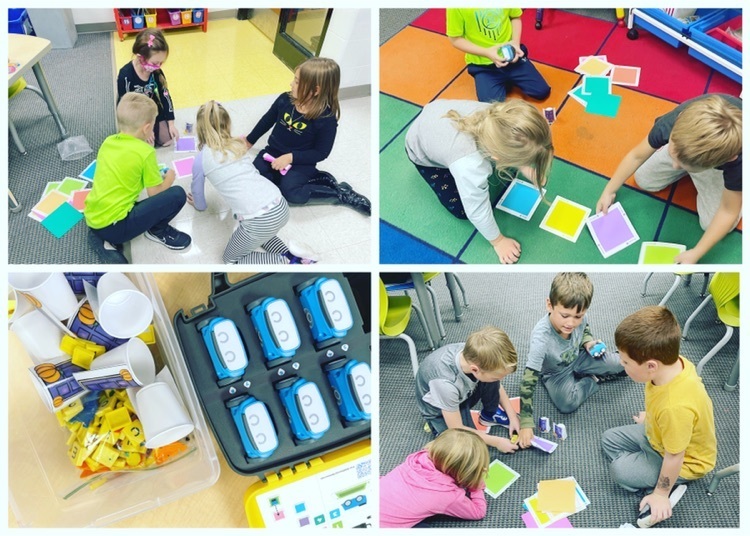 The @vanmeterschools 3rd graders had an awesome @zoom with Bob Lentz, the art director at @capstonepub as they learned about illustrators. 🎉 Thank you, Bob. The kids learned so much and could have asked you questions all day. 😊 #vanmeter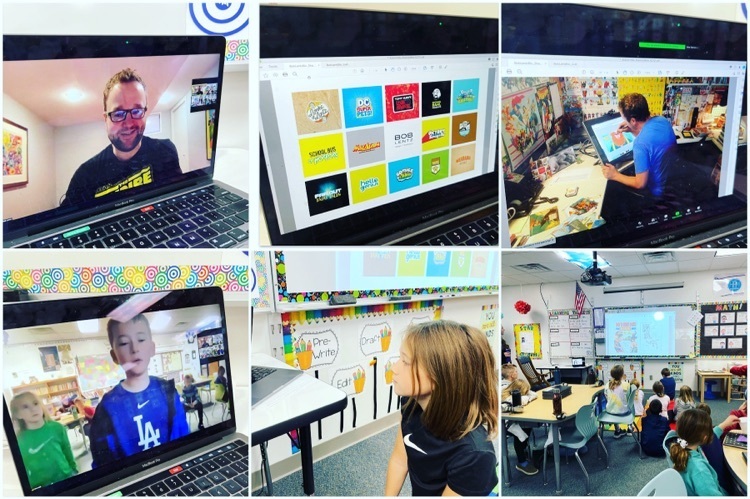 Our @vanmeterschools TK students in Ms. McClintock's class coded a path for their @ozobot to the pumpkin patch today. They had so much fun! 🎃 #vanmeter #coding #code #futurereadylibs #futureready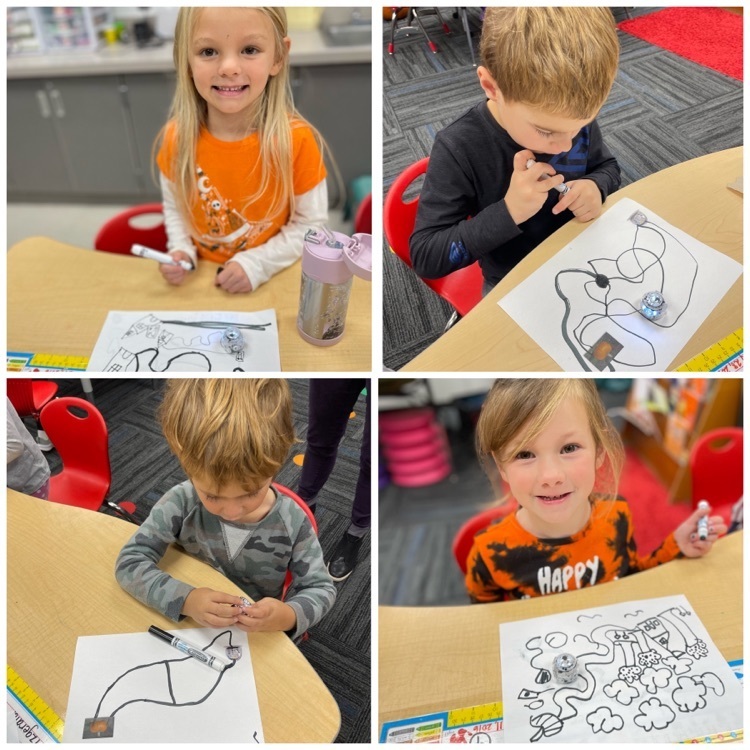 Our @vanmeterschools kids love stopping in the hall to visit with Digger. ❤️🐾 #vanmeter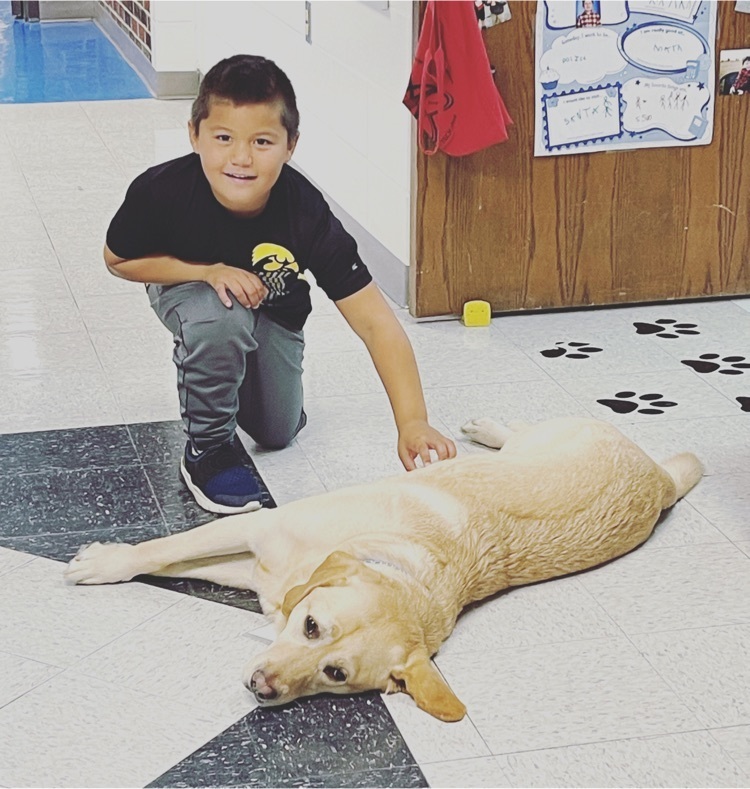 Our @vanmeterschools TK and kindergarteners are learning how to code with @kodable this week. They start with sequences. It was a hit! 🎉🤖 #vanmeter #coding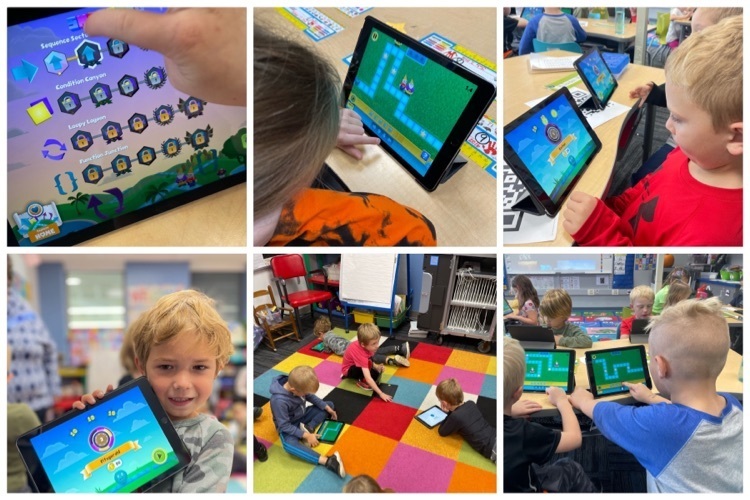 The @vanmeterschools 3rd graders are using @capstonepub #PebbleGo as they learn about fact vs. opinion in the library with Ms. Mark's today. 😊 #vanmeter #tlchat #futurereadylibs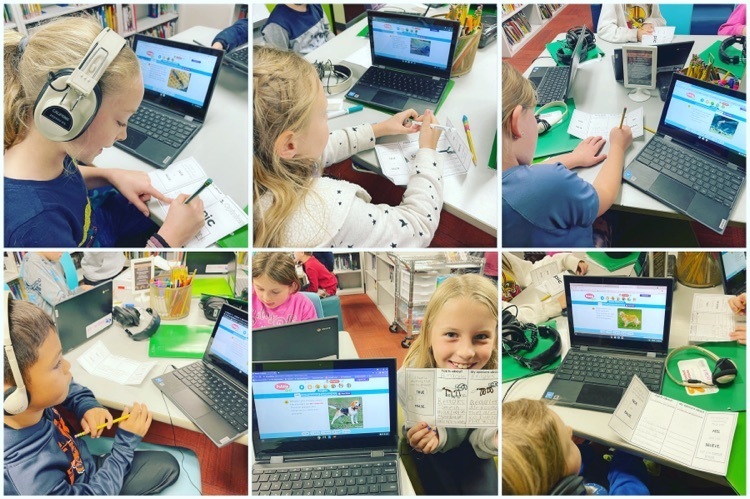 Today, our @vanmeterschools TK & kindergarteners kicked off an activity coding @sphero Indi's to cups of letter tiles that spell their sight words. 🤖 They had so much fun working together to code their path & spell. 🎉 #vanmeter #CS #code #coding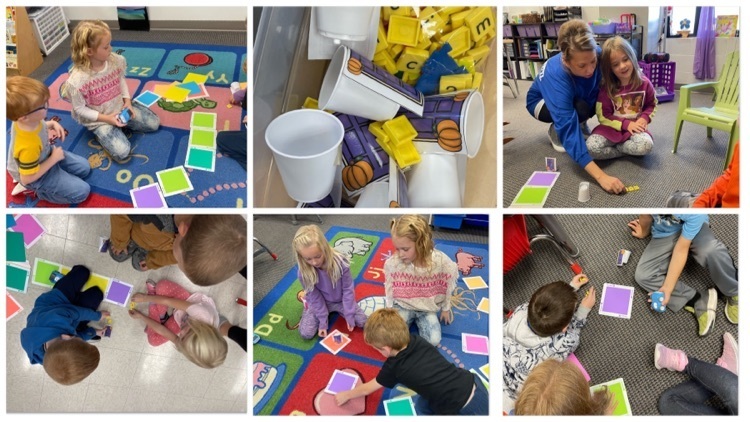 This week Mrs. Garrison & Mrs. Miller teamed up to do a writing, reading & technology project to celebrate the holiday. They're creating Halloween @buncee Stories after finding inspiration from lots of @capstonepub eBooks. They'll be adding animations, sound effects & more. 🎃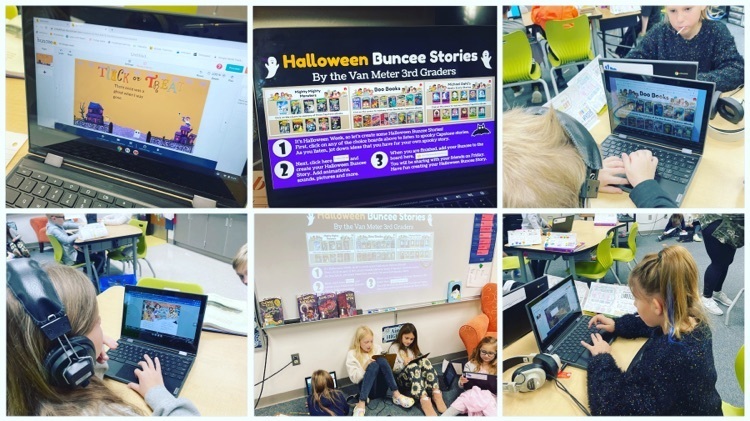 Our kids at @vanmeterschools use @kodable to learn code programming conceits through engaging activities and games. This supports their interests and our #computerscience standards too. This week our TK and kindergarten students are logging in for the first time.😊 #vanmeter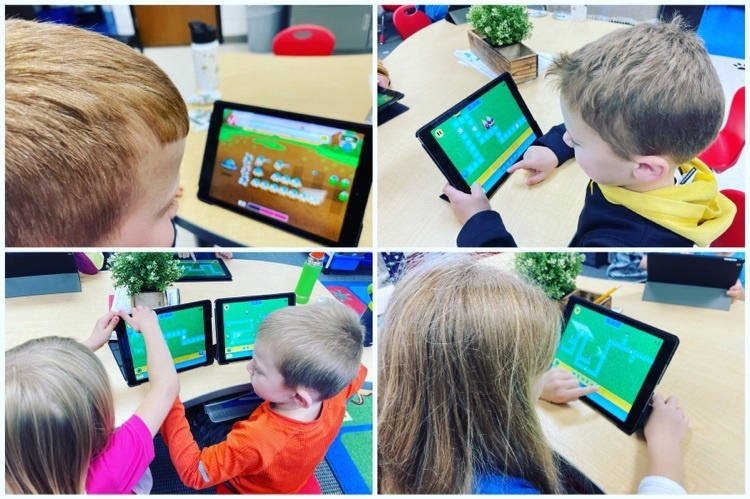 The Van Meter Schools October Library and Technology News is out! You will find it here with links to the library, choice boards, Kodable, Typing,com and more. bit.ly/vmoctoberlibrarynews Have a nice Friday everyone.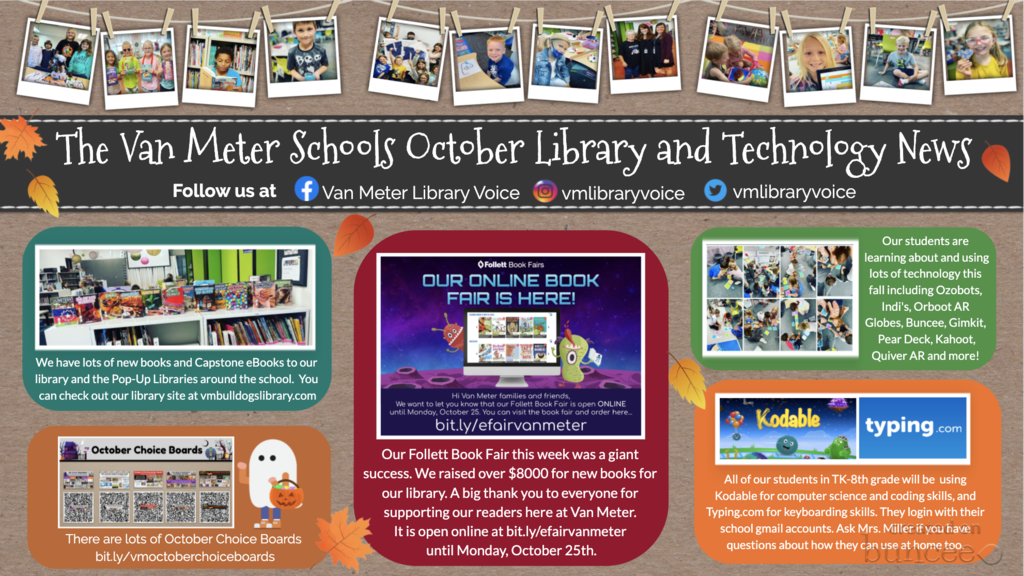 Van Meter High School Performing Arts is proud to present Legally Blonde-The Musical. The show follows the transformation of Elle Woods as she tackles stereotypes and scandal in pursuit of her dreams. Action-packed and exploding with memorable songs and dynamic dances - this musical is so much fun, it should be illegal! Please join us on November 6th at 2:00 & 7:00 and November 7th at 2:00 for a fantastic show! All tickets can be pre-purchased using the school online ticketing link. Tickets are $10. We hope to see you there!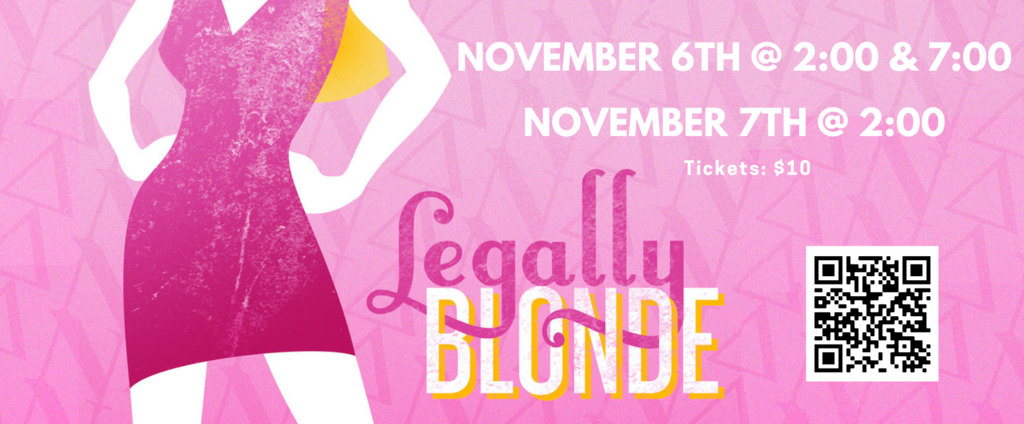 2nd-3rd graders learned all about the basics of coding in S.T.E.A.M. this week! Students colored an Ozobot to navigate it from start to finish through a Halloween maze.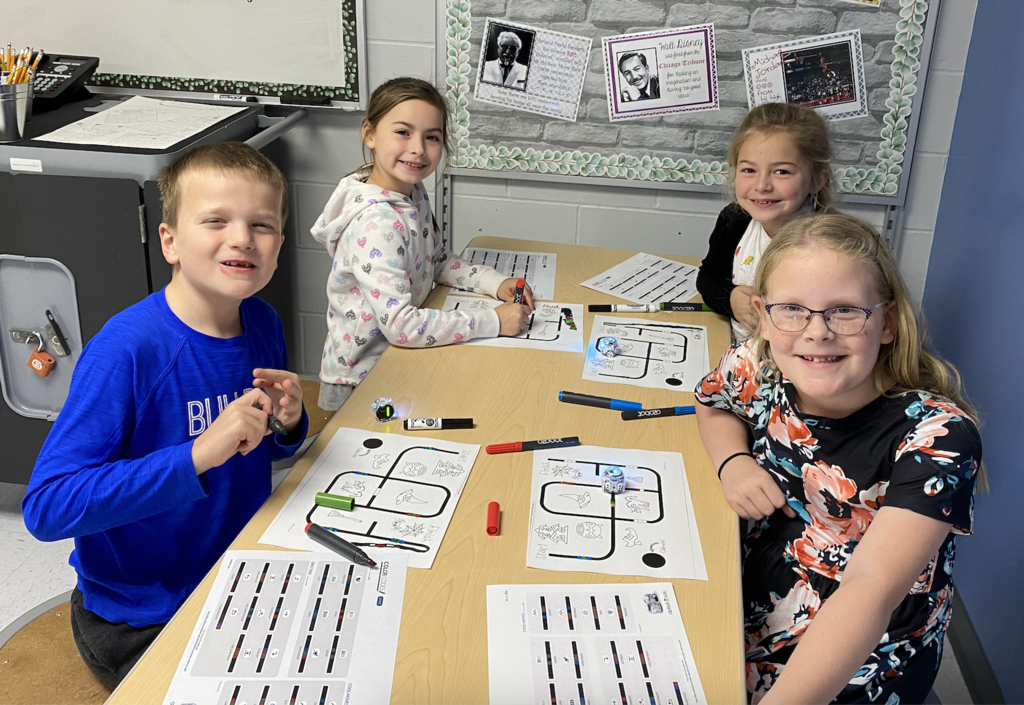 4-5 students are using the engineering design cycle (EDC) to create a 3D playground, given the constraint of only using 300 square feet for all playground equipment!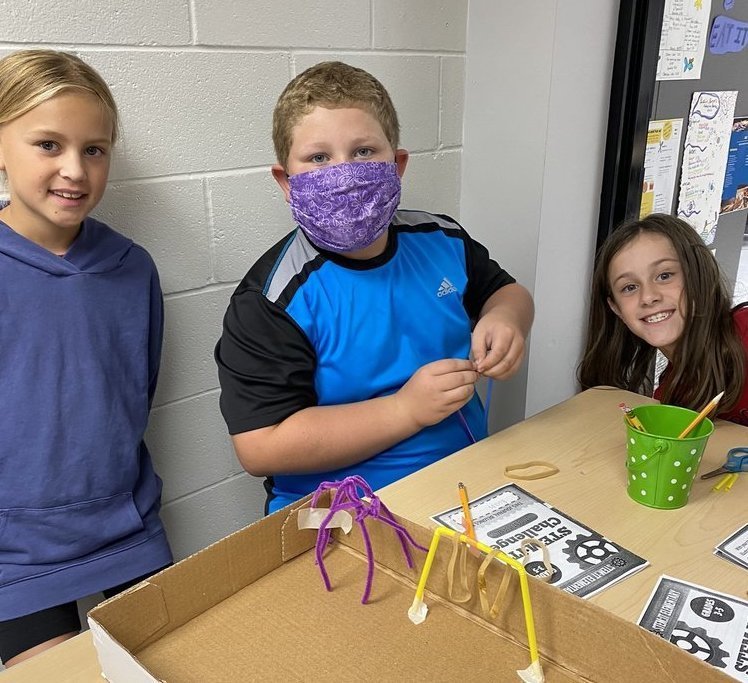 FRIDAY NIGHT FB TICKET INFORMATION Van Meter vs. Pleasantville 7:00PM Van Meter Bulldog Stadium All tickets must be purchased through the IAHSAA. Cash tickets will NOT be available. Van Meter athletic passes will not work for this game. The following is the link to get tickets.
https://www.iahsaa.org/tickets/
Once you click on the link you will need to do the following. 1. Click on Football 2. Click on 1A 3. Click on the Van Meter vs Pleasantville game At that point it will ask how many tickets you want. Tickets are $8.00.

Zoie Vaught and Chaney Coppinger, our Course to College AmeriCorps Student Leaders, organized an "I Applied Day!", having seniors complete college applications! It was an awesome turnout and great to see our students thinking about their future. 😊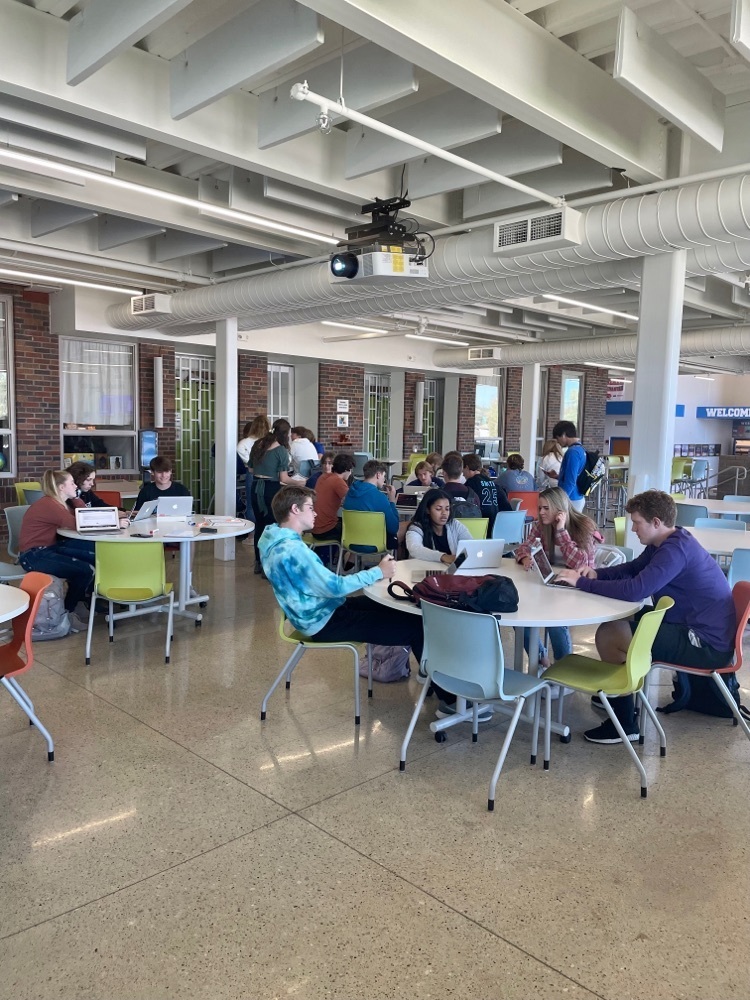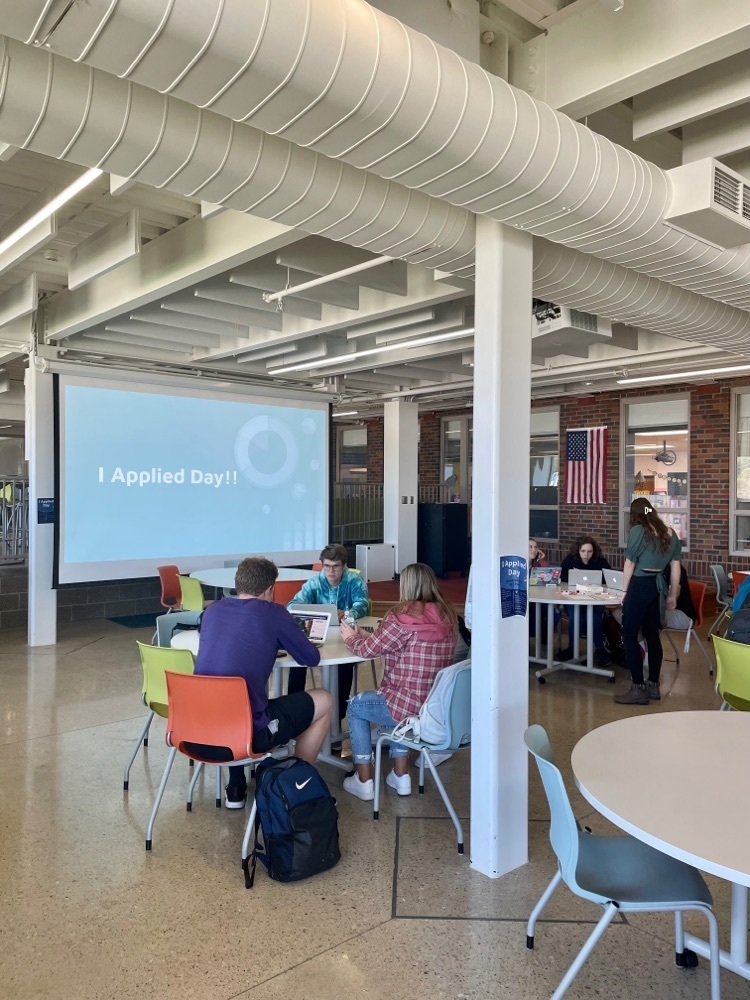 Our @vanmeterschools 4th graders have been working on these amazing #Halloween mazes for their @ozobot robots. We love how creative and fun their coding was throughout their spooky mazes! 👻🤖🤩 Here is Ms. Stephen's class. 🎉🎉🎉 #vanmeter #coding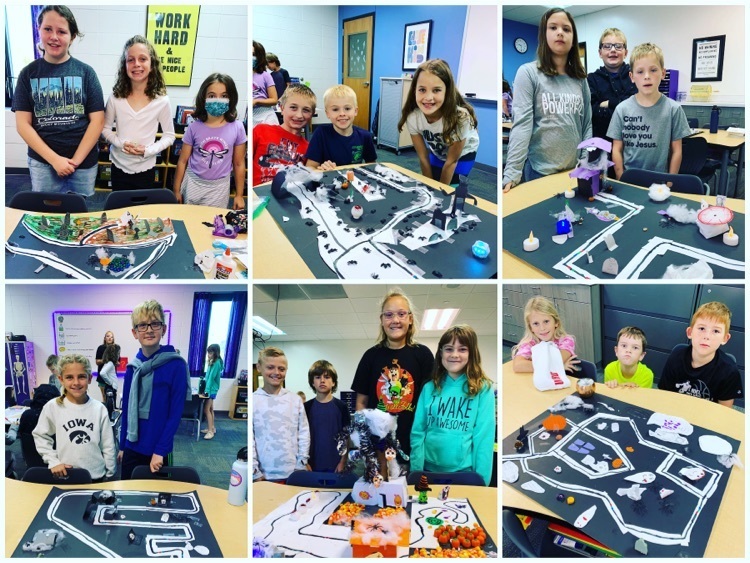 We have a new Van Meter CSD app and website! Search for "Van Meter CSD, IA" in the App Store for the app. You will find the newly updated website at vmbulldogs.com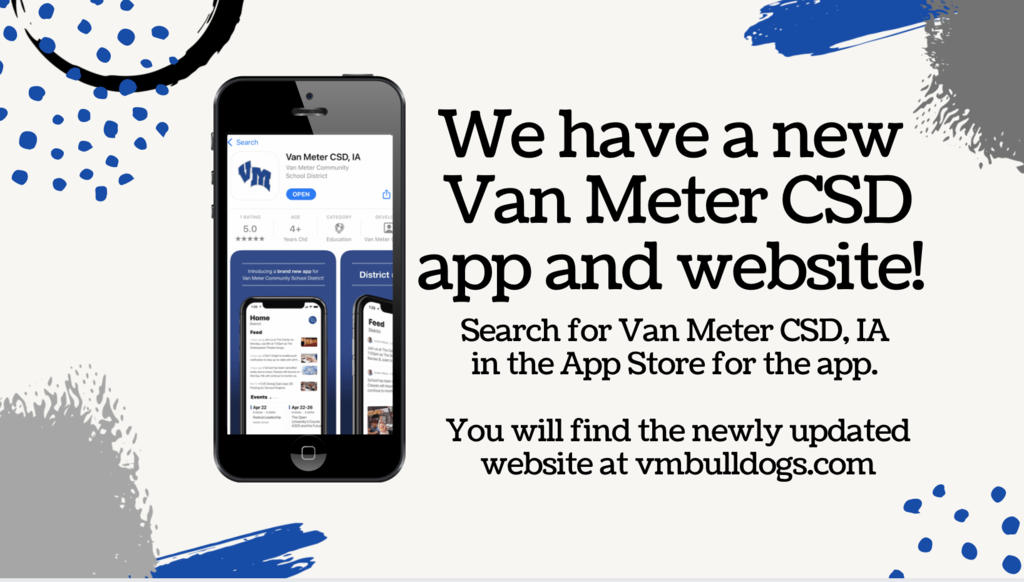 Our Van Meter Follett Book Fair is open in our school library! It will be open for all students and families on: October 18, 7:45am-3:45pm October 19, 7:45am-7:00pm October 20, 7:45am-3:45pm October 21, 7:45am-7:00pm We hope you can come and support our library. All of the proceeds go to purchase new books for our readers and classrooms. Thank you.